Sawit Kinabalu Sustainability Unit successfully completed the first trial run of the custom-built web application system, SIRIS (Sustainability Improvement and Reporting System), in a crucial step towards revolutionising sustainability management in the palm oil industry. SIRIS, research product by Universiti Tun Hussein Onn Malaysia (UTHM) and developed by MZR Global Sdn Bhd, aims to streamline and improve the management on monitoring all sustainability improvement projects inside the organisation.
Sungai Menanggol Estate served as the first testing location for SIRIS from 10th to 12th May 2023, marking a watershed moment for Sawit Kinabalu and the wider palm oil sector. The trial run allowed stakeholders to evaluate the system's performance, efficiency, and adaptability before it is scheduled to be implemented across all Sawit Kinabalu operating units.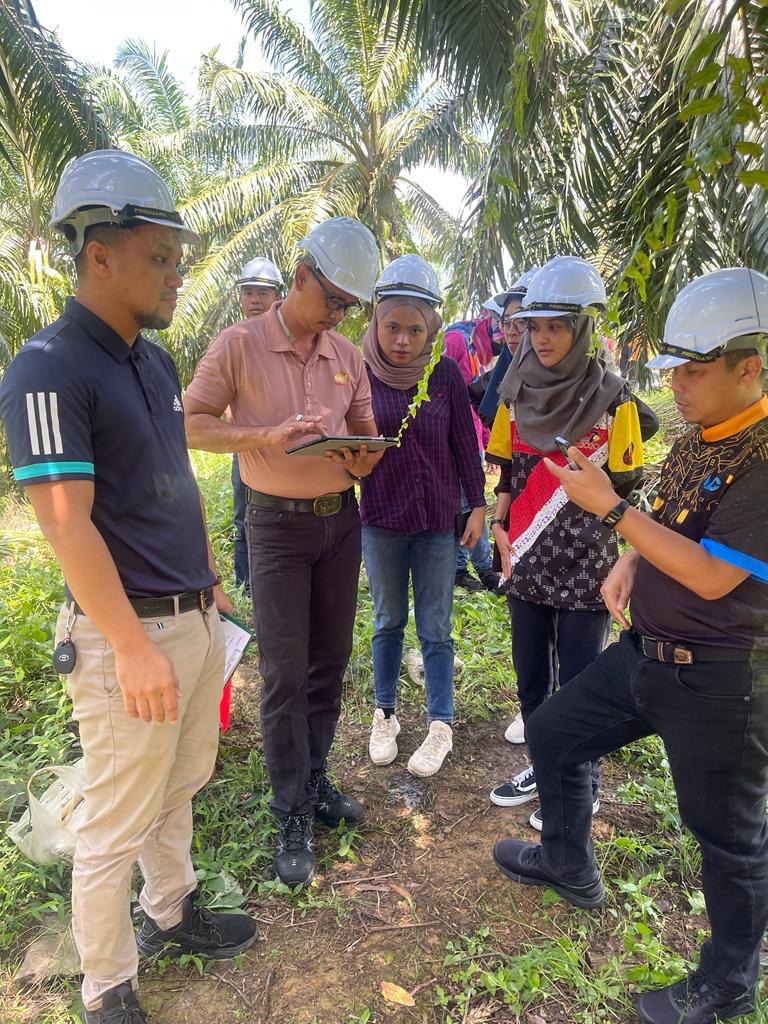 SIRIS is set to play an important role in the company's sustainability efforts. The system provides a complete perspective of Sawit Kinabalu's sustainability performance by combining numerous sustainability activities into a one platform, supporting better decision-making and strategic planning. SIRIS guarantees Sawit Kinabalu continues at the forefront of sustainable palm oil production by focusing on environmental, social, and economic factors.
During the trial phase, key Sustainability Unit personnel, including plantation managers and sustainability executives, worked closely with the MZR Global and UTHM development team. Their combined efforts ensured that the trial ran smoothly and gave vital insights on the system's functionality, user interface, and overall user experience.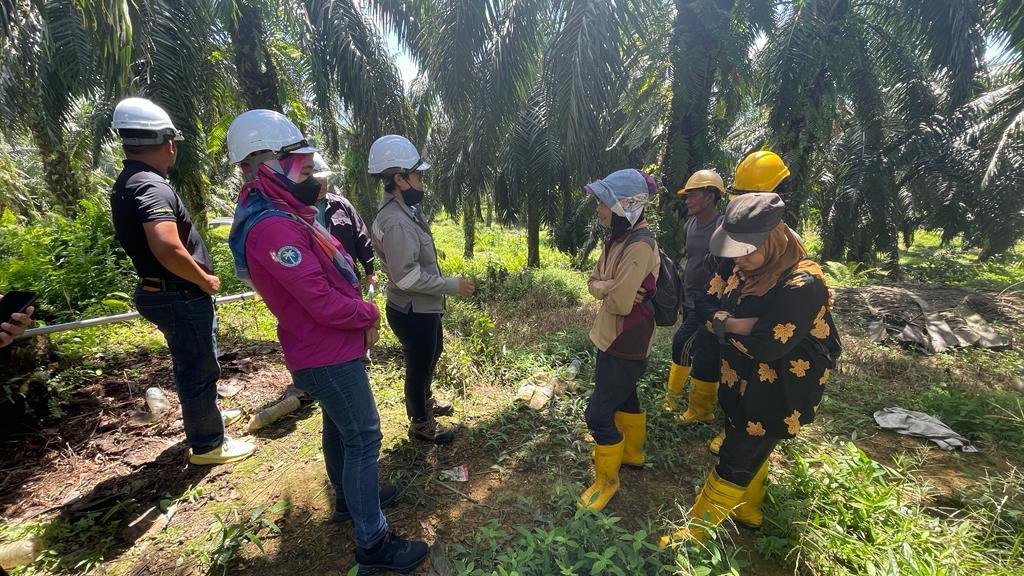 The trial run covered several SIRIS features, such as data entry, real-time monitoring, reporting, and analytics. Stakeholders were able to simply move between the many modules, enter pertinent data, and access crucial information because to the system's user-friendly design. Additionally, SIRIS demonstrated how it can create reports and analytics that are configurable, giving stakeholders the tools they need to monitor progress, spot potential improvement areas, and adhere to sustainability standards and certifications.
SIRIS encourages effective data management while also facilitating accountability and transparency. The system ensures the data's quality and dependability by centralising all sustainability-related information and granting stakeholders access to it so they may examine and validate it. The technology also offers real-time monitoring, alerting users to potential problems or departures from sustainability targets, and encouraging quick corrective steps.
The palm oil industry enthusiastically anticipates the good effects that this cutting-edge system will have on sustainable practises as Sawit Kinabalu gets ready to fully adopt SIRIS across all of its operating units. With its successful implementation at Sungai Menanggol Estate, SIRIS has raised the bar for sustainability management within the sector and is proof of Sawit Kinabalu's continuous dedication to a more sustainable future.
For Sawit Kinabalu and the palm oil industry in Sabah as a whole, the SIRIS first trial run at Sungai Menanggol Estate was a great success. SIRIS has the potential to revolutionise sustainability management and move the industry towards a more sustainable and responsible future by using the power of technology and data-driven decision-making.
Sawit Kinabalu Sustainability Unit is still dedicated to working with MZR Global and UTHM to resolve any comments or recommendations resulting from the trial run as the full implementation of SIRIS approaches. The business is eager to optimise the system's performance and assure its seamless integration into their current business practises.
Sawit Kinabalu's implementation of SIRIS sets a good example for other businesses in the industry as sustainability gains importance in the global palm oil market. The trial run's success not only demonstrates the company's commitment to ethical business practises, but it also prepares the way for more accountability, traceability, and transparency throughout the supply chain.
Innovative solutions like SIRIS are crucial in fostering positive change as the palm oil industry continues its journey towards sustainability. SIRIS helps organisations to achieve their environmental, social, and economic goals while guaranteeing the long-term viability of the sector by offering a comprehensive platform for managing and evaluating sustainability activities.
Industry stakeholders are anxiously anticipating the good impact SIRIS will have on sustainability performance and reporting as Sawit Kinabalu prepares to spread out the system across its plantations, mills, and refinery. In terms of the palm oil industry's continuous commitment to sustainable practises, SIRIS is primed to be a game-changer thanks to its user-friendly interface, powerful data management capabilities, and real-time monitoring features.
In summary, the SIRIS's successful trial run at Sungai Menanggol Estate represents a significant advancement in the sustainable management of palm oil production. The sector is on course to achieve greater transparency, efficiency, and accountability in its sustainability operations because to Sawit Kinabalu's pioneering adoption of this cutting-edge technology. A more sustainable future for the palm oil sector and the ecosystem as a whole is made possible by the complete implementation of SIRIS.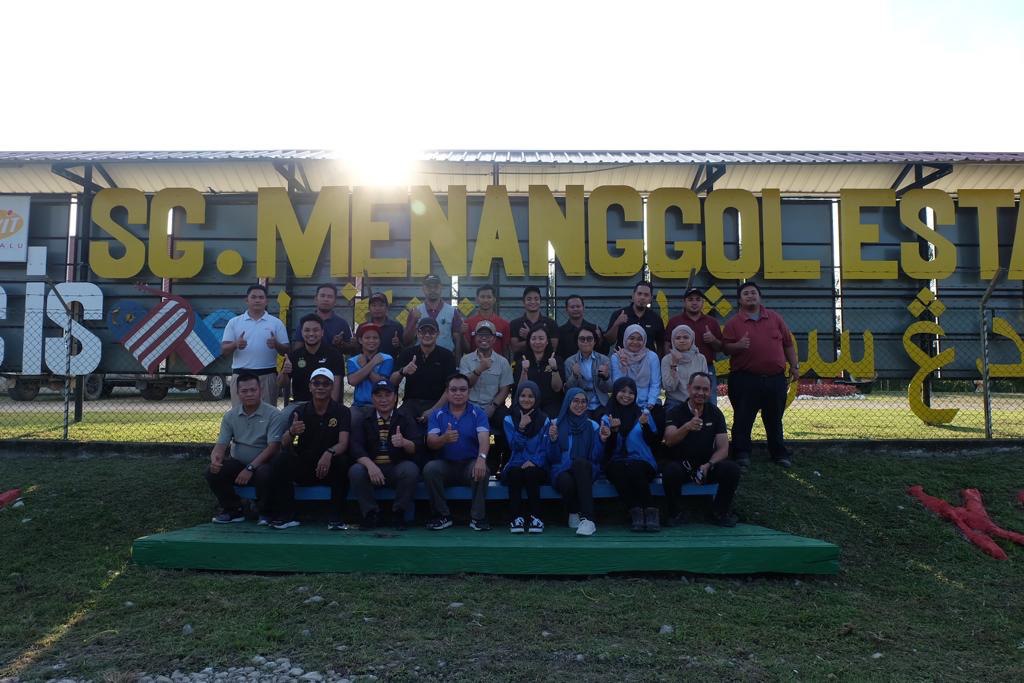 About Sawit Kinabalu Sdn Bhd: Sabah's top palm oil producer, Sawit Kinabalu Sdn Bhd is dedicated to ethical and sustainable palm oil production. Sawit Kinabalu has been at the forefront of implementing cutting-edge practises and technologies to guarantee the long-term sustainability of the palm oil sector, placing a strong emphasis on environmental stewardship, social responsibility, and economic viability.